A few weeks ago I came upon the post Ten texts to get kids talking on the Nerdy Book Club blog and I found myself in quite unfamiliar territory. This is an excellent blog topic but many of the books aren't well known or even available in the UK, so I thought 'what are our alternatives?'.
Looking at different themes such as inclusion, death, family, climate change, mental health, identity, gender, etc. these books provide great stories and tools to spark thoughtful discussion both in the classroom or at home.
Please feel free to contribute to this list in the comments below.
Picture Books
THE PROMISE by Nicola Davies and Laura Carlin
Discussion topics: Climate change, ecology, conservation
Discussion topics: Love, family
THE JOURNEY HOME by Frann Preston-Gannon
Discussion topics: Climate change, conservation, extinction
Discussion topics: Death, grief, creativity
---
For five and up
Discussion topics: Gender roles, inclusion
FOLLOWING GRANDFATHER by Rosemary Wells
Discussion topics: Death, grief, family, class
SLEEPOVERS by Jacqueline Wilson
Discussion topics: Cliques, disabilities, friendships
NOT BAD FOR A BAD LAD by Michael Morpurgo
Discussion topics: Labelling, understanding people, encouragement
THE OWL WHO WAS AFRAID OF THE DARK by Jill Tomlinson
Discussion topics: Exploring and overcoming fears
---
For nine and up
Discussion topics: War, refugees, tolerance
THE TERRIBLE THING THAT HAPPENED TO BARNABY BROCKET by John Boyne
Discussion topics: Identity, acceptance, family
THE DIARY OF A YOUNG GIRL by Anne Frank
Discussion topics: War, tolerance/intolerance
Discussion topics: Differences, appearance, tolerance
THE ILLUSTRATED MUM by Jacqueline Wilson
Discussion topics: Mental health, family
---
For teens and young adults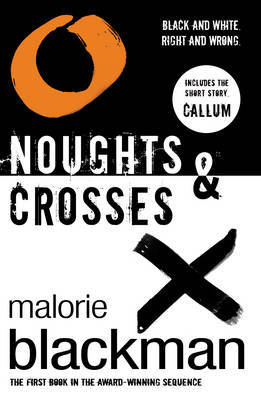 NOUGHTS AND CROSSES by Malorie Blackman
Discussion topics: Race, class, tolerance/intolerance
Discussion topics: War, intolerance, Israel/Palestine conflict
Discussion Topics: Fascism, government, soviets, freedom
ROLL OF THUNDER, HEAR MY CRY by Mildred D. Taylor
Discussion topics: Race, intolerance, innocence, freedom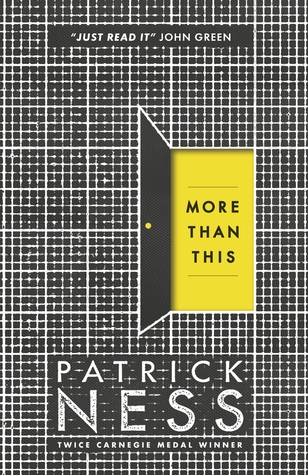 MORE THAN THIS by Patrick Ness
Discussion topics: Death, homosexuality, mental illness, reality
---
Also see: Noah Barleywater Runs Away by John Boyne (9+), The Curious Incident of the Dog in the Night-time by Mark Haddon (Teen), Between Shades of Gray by Ruta Sepetys (Teen), The Heart and the Bottle by Oliver Jeffers (Picture Book), The Scar by Charlotte Moundlic (Picture Book), Michael Rosen's Sad Book by Michael Rosen (Picture Book), Princess Smartypants by Babette Cole (Picture Book)