I've always considered myself a pretty good authority when it comes to children's literature, however I've recently noticed a few gaps in my knowledge, gaps that involve some fairly significant books. I thought I could just start picking out a few popular titles from the shelf, but that seems like a perfect recipe for chaos. I like a system; a well formed, well thought out list.
The Telegraph's Lorna Bradbury has listed one hundred essential books for every child's personal library (found here). Since sitting down and reading an encyclopedia doesn't sound like much fun to me, I'm going to go with The Book Trust's 100 Best Books For Children to get me started. It's all fiction, so no fact books, encyclopedias or atlases clogging up valuable literature space. It also only covers books from the past one hundred years, so it won't list all of the usual classics leaving a finite amount of room for the more contemporary titles. I can also see other people's recommendations for when I'm done.
If you wish to follow my progress, you can do so here.
Some of the highlights from the list include:
THE JOLLY POSTMAN by Janet & Allen Ahlberg
I wonderful, interactive story that I remember fondly from my childhood.
PRINCESS SMARTYPANTS by Babette Cole
As seen in my recent post 'Five inspiring female led books for young minds'. Princess Smartypants is easily one of my favourite picture books.
I WANT MY HAT BACK by Jon Klassen
One of the greatest picture books written in the past five years (or ten or twenty etc. if you ask me). Jon Klassen is an genius at conveying expression with just a movement of an eyelid. I think it probably appeals more to adults rather than children because of the slight hint of sarcasm, but it's still a great book.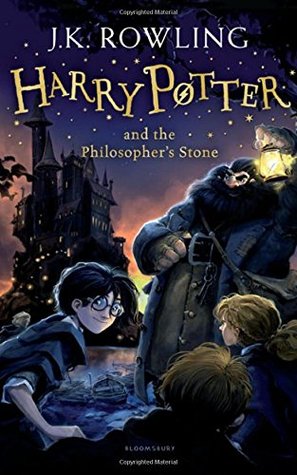 HARRY POTTER AND THE PHILOSOPHER'S STONE by JK Rowling
I don't think I really need to say anything here, do I?
THE LITTLE PRINCE by Antoine de Saint-Exupery
Heartbreaking and beautiful. This is one of those books that will stay with you forever.
THE KNIFE OF NEVER LETTING GO by Patrick Ness
This is an incredible book. If you haven't read it, read it. Alternatively the audio book read by Humphrey Bower is fantastic.