"One can never have enough socks," said Dumbledore. "Another Christmas has come and gone and I didn't get a single pair. People will insist on giving me books." 
Christmas is such a wonderful time. The air is crisp, the leaves are crunchy, the stars fill the sky, the shoppers bombard through one another to find that perfect gift or else the World will collapse. That sounds about right doesn't it?
Try to make the season a little more enjoyable for yourself: prepare early. When buying books there are some important questions to ask:
Who are you buying for?
What do they like to read?
If you don't know them, what are they like? Are they outdoorsy, mudpie makers? Troublemaking scallywags? Gogglebox gamers? Feet on the ground and realistic?
Answering these questions will save you a lot of time and help you understand what sort of books to buy. I'm not going to get into addressing these questions in this post because I try to make separate posts for this, but certainly think about them before heading to your local bookshop and discussing your options with your local bookseller.
If you don't know the person you're buying for very well – a neighbour's child, a distant niece or nephew for example – many people find it best to stick to buying something new that they can't have had already. Here are some of my top choices for all ages this Christmas:
Picture Books
The Dinosaur that Pooped the Bed byTom Fletcher & Dougie Pointer
Danny and Dinosaur want to watch telly but Mum won't let them until they've tidied their room.
So Danny thinks of a plan to make all the mess go away – he gets Dino to eat it all up!
But just when they think they can get away with it, there's a rumble in Dino's tummy – another EXPLOSIVE adventure is about to begin!
The Bear Who Went Boo! by David Walliams and Tony Ross
At the top of the world, surrounded by snow and ice, lives a very cheeky polar bear cub who loves to go…
BOO!
But this little bear cub doesn't always know when to stop…
Aliens Love Dinopants by Claire Freedman and Ben Cort
When the aliens crash-land in the jungle, they have no idea that they are about to stumble on the biggest stash of pants ever. Their glee knows no bounds! That is, until the prehistoric owners of the outsized stash turn up…
Paddington and the Christmas Surprise by Michael Bond and R. W. Alley
When the Browns take Paddington to the Christmas grotto at the local department store, their journey through the Winter Wonderland is full of unexpected surprises. But the best surprise is a present from Santa. After all, who else would find the perfect present for a bear like Paddington?
A Great Big Cuddle: Poems for the Very Young by Michael Rosen and Chris Riddell
Michael Rosen and Children's Laureate Chris Riddell come together in a new poetry collection, capturing what it means to be very young. A book to treasure that will be enjoyed by the oldest grown-up and the youngest child.
5+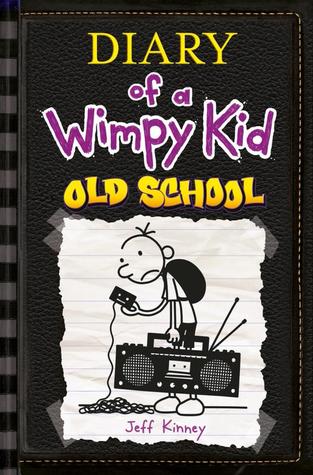 Diary of a Wimpy Kid: Old School by Jeff Kinney
Life was better in the old days. Or was it? That's the question Greg Heffley is asking as his town voluntarily unplugs and goes electronics-free. But modern life has its conveniences, and Greg isn't cut out for an old-fashioned world.
Moone Boy: The Fish Detective by Chris O'Dowd & Nick V. Murphy
Martin and Shaun go undercover to discover the secrets of the mysterious fish factory. But can Agent M double-O N E get to the bottom of Feeley's slippery schemes without ending up swimming with the fishes himself?
Goth Girl and the Wuthering Fright by Chris Riddell
More from Ada and her friends at Ghastly-Gorm Hall in the third book in the Goth Girl series from the Children's Laureate.
The Bolds by Julian Clary and David Roberts
The first in a fabulously funny new series from the dream team of Clary and Roberts. Packed with jokes, eccentric characters, cunning plans, flamboyant outfits, and beastly illustrations.
9+
Grandpa's Great Escape by David Walliams
Jack's Grandpa…
wears his slippers to the supermarket
serves up tinned tongue for dinner
and often doesn't remember Jack's name
But he can still take to the skies in a speeding Spitfire and save the day…
Eagle in the Snow by Michael Morpurgo
The extraordinary story of the man who could have stopped WWII. A beautiful moral thriller from one of the world's favourite story tellers.
How to Fight a Dragon's Fury by Cressida Cowell
Dragons vs humans: is this the end? Can Hiccup save the dragons? Find out in the twelfth book in the How to Train your Dragon series.
Harry Potter and the Philosopher's Stone: Illustrated Edition by J.K. Rowling and Jim Kay
The first fully illustrated edition of J K Rowling's original Harry Potter novel. Includes a ribbon marker, illustrated endpapers and colour on every spread.
Teen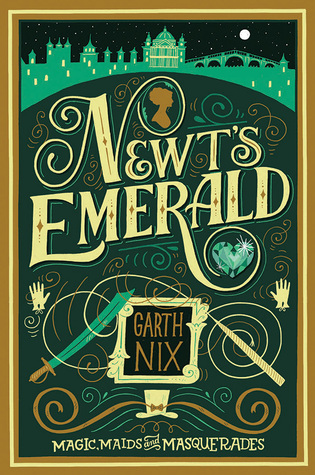 Lady Truthful will inherit her family's most valued heirloom on her eighteenth birthday. Until the Newington Emerald is stolen.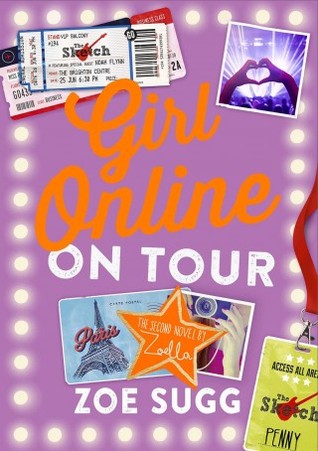 Girl Online: On Tour by Zoe Sugg
When Noah invites Penny on his European music tour, she can't wait to spend time with her rock-god-tastic boyfriend. But, between Noah's jam-packed schedule, less-than-welcoming bandmates and threatening messages from jealous fans, Penny wonders whether she's really cut out for life on tour.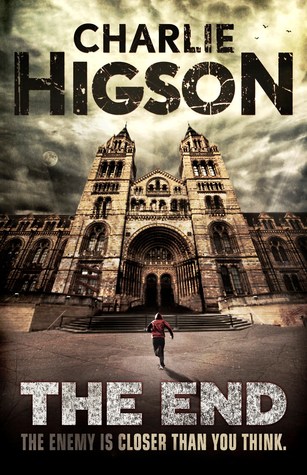 Sickos swarm the streets of London. Gathered in the centre of the city, they lie in wait. The survivors have one final epic battle to overcome. Together they must work out a plan of attack and end the grown-ups reign of terror before it's too late. The end is coming.
A serial killer is on the loose in New Fiddleham. The police are convinced it's an ordinary villain, but Jackaby is certain the foul deeds are the work of the kind of creature whose very existence the local police – with the exception of a handsome young detective named Charlie Cane – seem adamant to deny.